a gift to all our convention attendees:
We were invited by the American Alliance of Museums to create a ONE by ONE Community Portrait™ of their convention guests.
Our set up was right next to registration in the main hall. Anyone from the convention could come by and get a free portrait. Many were unsure if they had to pay for their portrait, but when they were told the portraits were provided by the AAM they were eager to be part of it.
People took one portrait home, they downloaded a digital version, and, of course, were added to the "community portrait" wall. This proved especially popular with convention guests. They would stop by and see how the wall was growing. (Workers actually had to build two more sections during the convention.) People would bring friends so they could all do photos together. All of this helped underscore the feelings of kinship and community that people felt when attending the convention.
This was such a great experience. You provided value (and the fun factor) by showing our portraits on the community wall and giving us a take away shot too. Seeing the lines, it definitely created a buzz and participation was high.
-John Howland
American Alliance of Museums convention attendee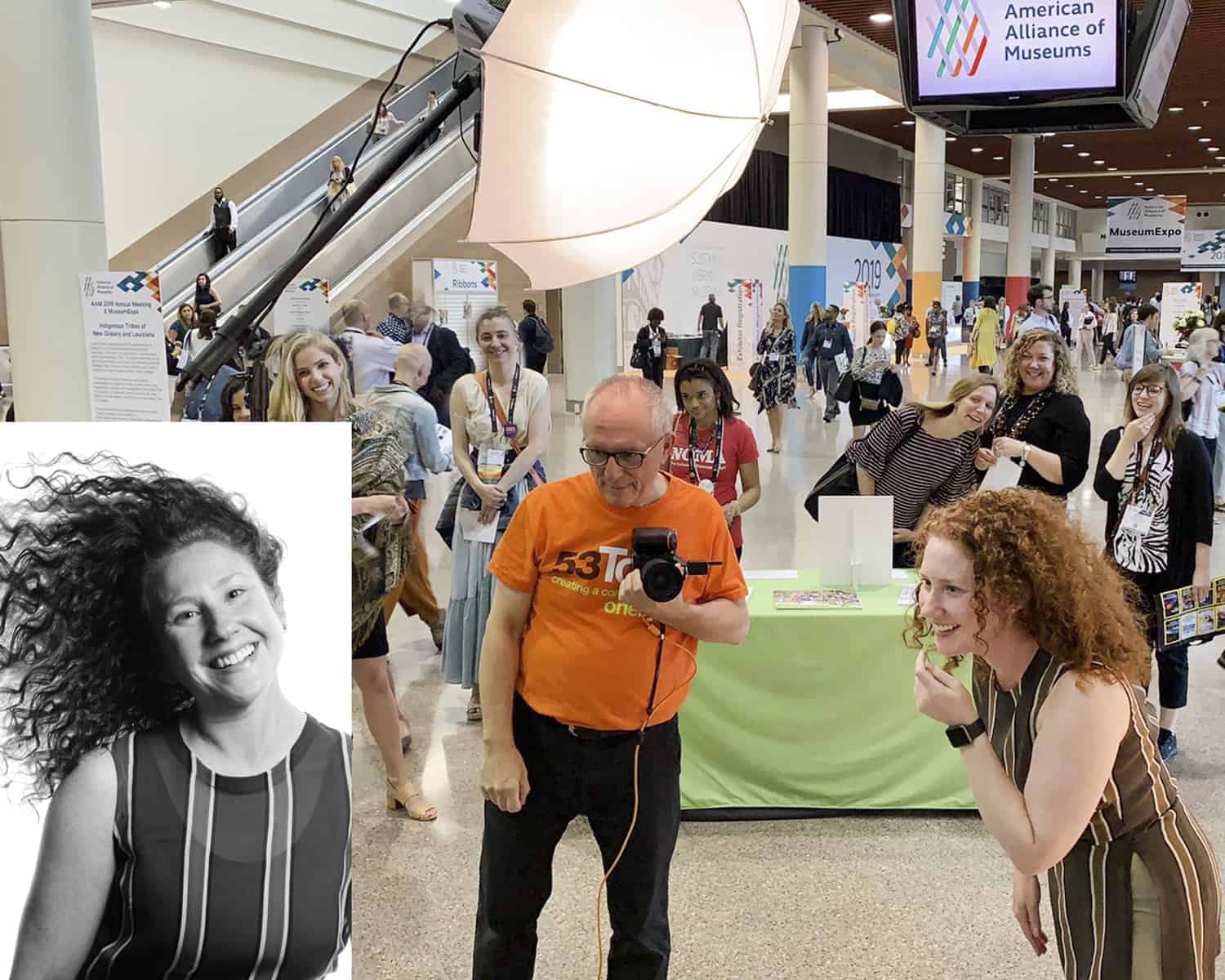 Does the idea of having this at your next event intrigue you?
Call or text 913.940.8900 or use our contact form to tell us about your event.